In our diverse range of cardboard packaging, we offer both PE and PLA leak-proof linings to ensure optimal protection of your food. These linings prevent any form of moisture from seeping through, protecting the integrity of the cardboard.
While both linings offer leak-proof benefits, it's essential to understand their difference:
PE Lining: This recyclable lining ensures robust protection for leaks and is suitable for a variety of hot foods. It's also microwave-safe, allowing your customers the convenience of reheating.
PLA Lining: Offering the same excellent leak-proof protection, this compostable lining is a fantastic choice for businesses seeking environmentally friendly packaging solutions.
NOTE: PLA is not suitable for microwave use or for food items exceeding 40°C.
Our kraft deli food boxes come equipped with a buckle clip feature for fast and realiable closing, ensuring your food stays secure, whether for takeaway or delivery. 
For businesses where space is at a premium, like food trucks or compact kitchens, our cardboard boxes offer a game-changing advantage: they're designed to be effortlessly stackable. For additional convenience, our food boxes are packed into sleeves, with each sleeve holding 40 to 60 pieces, making storage and access straightforward and hassle-free.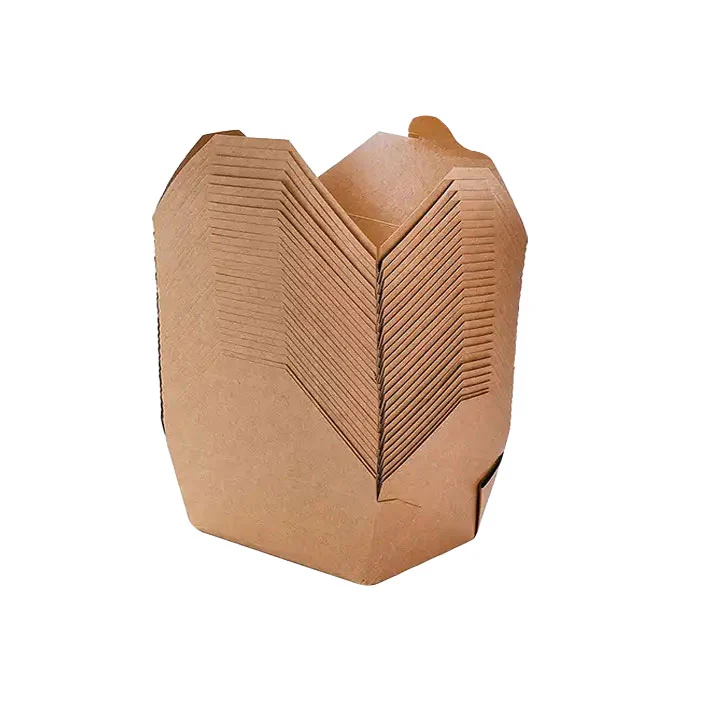 Product added to wishlist
Product added to compare.